Preview: SIBA Journal 'Diversity Issue'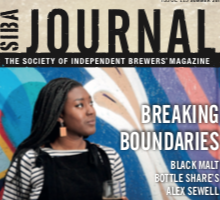 Editor's Comment, by Caroline Nodder
Welcome to the first ever edition of the SIBA Journal dedicated to celebrating diversity in beer.

When I started writing about beer and pubs back in the mid-1990s I was often struck by how few women, and even fewer people of colour and representatives from the LGBTQ community there were at industry events and gatherings. I was quite frankly often the only woman in the room, a room, that is, predominantly filled with middle-aged white British men.
I am very happy to say that has changed. I look around at events like BeerX UK now and see people from a wide range of backgrounds, cultures and countries coming together to share their passion for beer and brewing. But I do feel we could be doing more to broaden the appeal of our great industry, and the amazing beers we produce, to a wider audience.

In this issue of the Journal we explore some of the factors that are limiting diversity in beer, the reasons why many groups are still underrepresented on the workforce in breweries and in pubs and bars enjoying craft beers, and examine what breweries can do better to address this. We also meet and celebrate some of the pioneers who are leading the growth in diversity through their own work and ideas, and talk to them about their experiences and thoughts on the future.
Our cover star Alex Sewell is the founder of the Black Malt Bottle Share, which she launched in reaction to the fact that she didn't see anyone like her enjoying the beers she loved (see pages 28-35). Alex still finds herself in a minority as a black woman in beer, and through her passion for darker ales she brings people from a wide range of backgrounds together for her events to encourage a better mix of people into the sector.
Other strong female voices joining Alex in this issue include Amy Cockburn from Harviestoun, in our Meet the Brewer feature, who is now leading her team up in Scotland despite being told as a student that brewing was not for girls (see pages 19-25)! And not forgetting of course one of the founders of the US craft brewing scene, brewing legend Kim Jordan from New Belgium, who spoke to me about the challenges of growing her ground-breaking brewing empire (see pages 42-49).
We also feature a visual insight into the current diversity in the UK craft beer scene with an extract from photographer Nicci Peet's project on diversity on pages 36-41, and examine the issues around LGBTQ representation in craft beer through the thoughts of our guest columnist Lily Waite on page 27.
I would love to hear your thoughts on the subject of diversity and some of the issues raised in this edition of the Journal, so do please drop me an email at caroline.nodder@siba.co.uk and let me know what you think.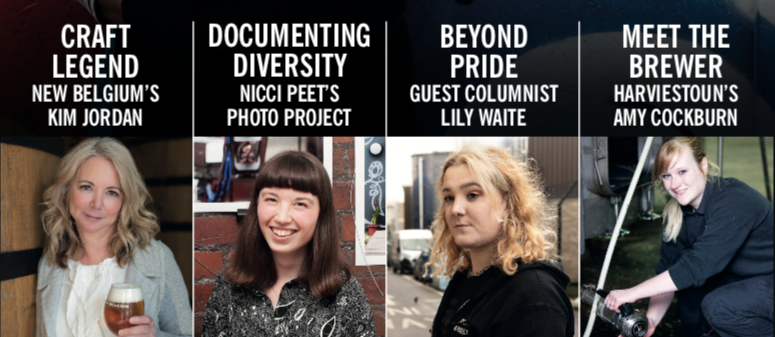 Finally, I would like to congratulate James Calder on his recent appointment as the new SIBA CEO. James has headed up SIBA's lobbying efforts over the last two years and significantly raised the organisation's profile during that time, as well as being a guiding force behind the issues and content we cover within the pages of the Journal. I look forward very much to working with him in his new capacity and you can read about his initial plans in his first column as CEO on page 7.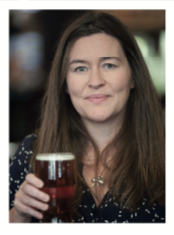 Happy reading!
Caroline Nodder
Editor,
SIBA Journal
---
This issue of the SIBA Journal is available to read for free online!
---
Note to SIBA Members: The Autumn issue is due out in October so do please keep those updates, news and views coming in to me at caroline.nodder@siba.co.uk, and feel free to add me to your press release or media distribution lists to be included in our Supplier and Brewery News sections – the next deadline for submissions will be September 2nd 2019.