Beviale Family – SIBA's BeerX: Here's to a great partnership!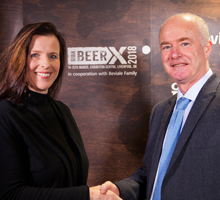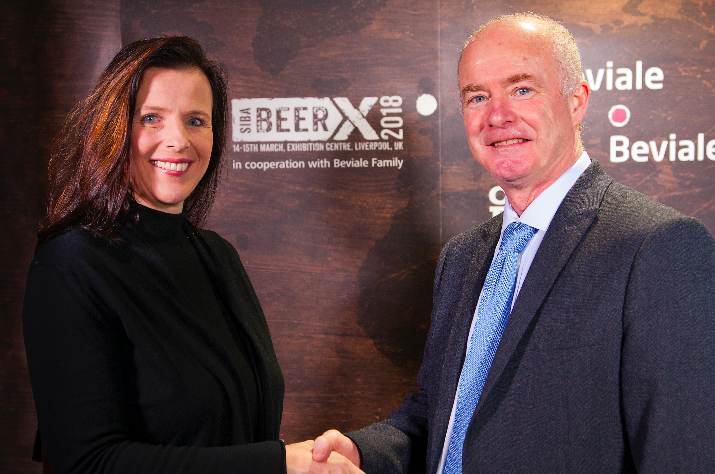 ·       BeerX becomes part of the Beviale Family network
·       Collaboration now in place
SIBA's BeerX, Britain's largest trade fair for all aspects of beer and brewing, is now an official partner of the Beviale Family. After five successful events in Sheffield, BeerX took place in Liverpool for the first time on 14 and 15 March 2018. The aim of the new partnership is to network existing successful events with one another and to work together to develop the respective target markets. This marketing collaboration enables the Beviale Family to expand its worldwide network in beverage production, so that it is now represented in the UK as well as in Russia, China, Italy, India and Brazil.
The United Kingdom is the second-largest beer producer in Europe, where only Germany brews more beer. Moreover, according to market research company Statista (2016), the UK has 2,250 breweries, the largest number in Europe, followed by Germany with 1,408. SIBA (Society of Independent Brewers) represents the interests of the growing number of independent brewers in Britain and is therefore the ideal partner. "We have been working successfully with SIBA for some time now in conjunction with BrauBeviale," explains Andrea Kalrait, Exhibition Director BrauBeviale and international product manager for the Beviale Family. "This is why we are very pleased that we managed to get SIBA on board as a partner for the Beviale Family. The independent brewers of Britain are a perfect match for us. We work together as equals and are looking forward to a successful partnership on this basis!"
"SIBA are delighted to be partnering with Beviale Family and becoming part of their global network of industry-leading beer and brewing trade events. British independent craft beer continues to be in huge demand and brewers are increasingly looking to international export to grow their business – our partnership with Beviale Family helps open opportunities for our British brewing members thinking on a global scale," adds Nick Stafford, Operations Director SIBA.

Beviale Family: International expertise in the beverage industry
The NürnbergMesse Group demonstrates its expertise in the beverage industry on an international stage. Its "parent event" is BrauBeviale, the international capital goods exhibition for the beverage industry in Nuremberg. This is where, for over 40 years, the sector has been showcasing all aspects of the production process chain for beverages, such as raw materials, technologies, logistics and marketing. Other members of the product family operate in important growth markets worldwide. Beviale Moscow, for example, is the first and only trade fair for the entire beverage industry in Eastern Europe. CRAFT BEER CHINA in Shanghai is becoming established as the gathering place for the Chinese craft beer community, while CRAFT BEER ITALY in Milan is the B2B platform for the Italian sector. The Beviale product family is also represented in Brazil, as the Feira Brasileira da Cerveja in Blumenau is "supported by BrauBeviale". The latest edition to the family is CRAFT DRINKS INDIA in Bangalore. Other projects are in the planning phase. www.beviale-family.com
Beviale Family events:
CRAFT BEER CHINA:           16 – 18 May 2018
CRAFT DRINKS INDIA:         04 – 05 July 2018
BrauBeviale:                            13 – 15 November 2018
Beviale Moscow:                    Spring 2019
CRAFT BEER ITALY: 27 – 28 March 2019
Feira Brasileira da Cerveja:    1st half of 2019