New partnership announced to help independent breweries move to Net Zero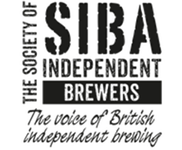 A new partnership which aims to help independent breweries move towards Net Zero has been announced. The Society of Independent Brewers, which is the voice of small and independent breweries in the UK, has partnered with Zevero to help breweries to measure and reduce their environmental impact.
Zevero, a leading carbon measurement and reporting platform, will be developing a new tool aimed at small independent breweries. This will be launched later in the year and be offered to SIBA members for free to measure their emissions and compare them against industry benchmarks. It will mean that breweries can better understand their impact and consider ways to reduce their emissions.
This partnership is the first stage of SIBA's Sustainability Strategy – Brewing our way to Net Zero – which has been published in full. A draft version was announced at BeerX in March to allow breweries, suppliers and others to give their views before being implemented.
The practical strategy sets out how independent breweries can achieve their Net Zero obligations as well as the help and support that SIBA and others can provide. It identifies six key areas to focus on to help small breweries.
Andy Slee, Chief Executive of SIBA said:
"Independent breweries want to make a difference and improve their sustainability but as small businesses often lack the resources to do so. This is why SIBA has launched its new sustainability strategy to provide a pathway for independent breweries to make the transition and partnered with Zevero to give them the tools they need to measure and ultimately reduce their emissions. Zevero has demonstrated it has a great understanding of the challenges facing the brewing sector and is well equipped to help our members on their journey to Net Zero and we look forward to taking this partnership forward."
George Wade, Co-Founder of Zevero said:
"Our innovative platform has already been helping independent breweries make a difference in reducing their impact on the planet and we look forward to working in partnership with the Society of Independent Brewers (SIBA) to help more breweries understand, track and reduce their emissions and scale climate action across the brewing industry.
"We're developing a new lite version of our platform in collaboration with SIBA set to launch later this year. This user-friendly tool will allow breweries to measure their operational emissions across scopes 1, 2, and 3, as mandated by reporting standards like B-Corp and SALSA, and benchmark their performance against the sector. Independent breweries will also have access to our tips and guidance to implement cost savings."