THE QUEENS HEAD REOPENS ITS DOORS FOLLOWING A £2 MILLION INVESTMENT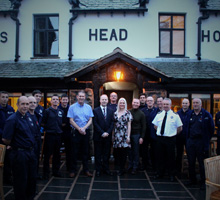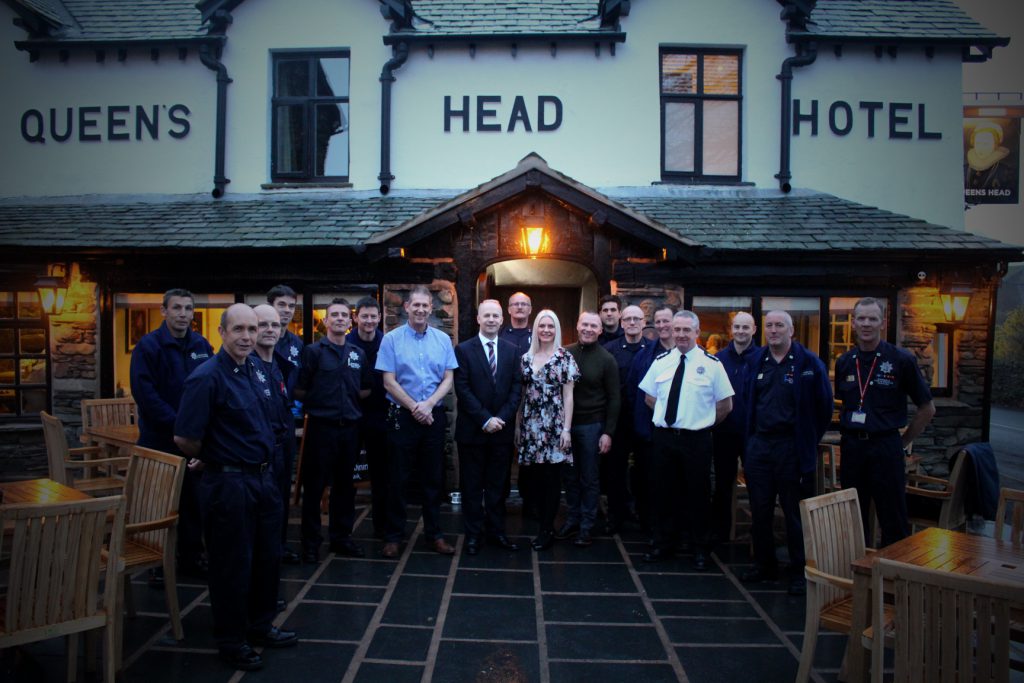 The iconic Queens Head pub in Troutbeck reopens its doors to the public today for the first time since 2014, following a £2 million investment by Robinsons Brewery in Stockport.
The Grade II listed pub, which was devastated by a fire in the summer of 2014, has been restored under the close eye of Robinsons' in-house design team and the local council to ensure the most accurate representation of the original whilst offering a contemporary upgrade with many nods to the pub's history.
The new Queens Head features several large drinking and dining areas with a focus around three original fireplaces and the pub's unique and striking bar – a former four poster bed – which survived the fire.
The famous bar, constructed from an Elizabethan four poster bed which originated from Appleby Castle, uses several different pieces of antique furniture. Inscribed '1714', parts of the frame are rumoured to be as early as the 17th century.  The bar stands as a reminder of the Queens Head's past and a celebration of its future.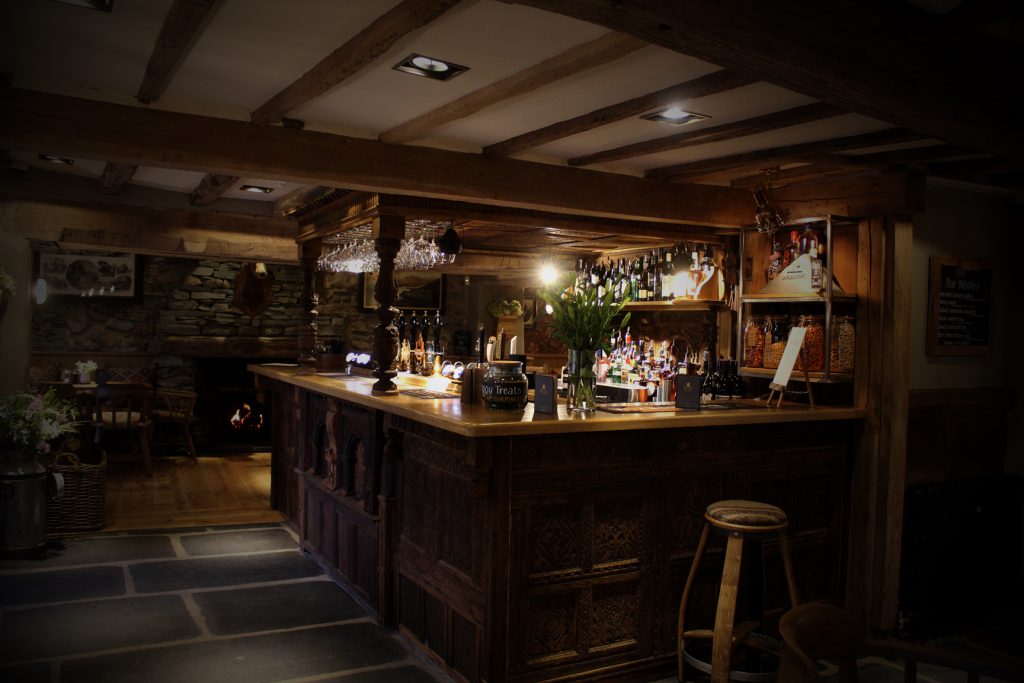 The pub will continue to offer a rotating range of award-winning Robinsons cask ales alongside premium lagers, wines and spirits; including an extensive gin range.
Renowned for serving some of the finest food in the area, the pub's new menu features a mixture of hearty classic pub food, created with Cumbrian provenance, and served with flair. The Queens Head will also rotate their main menu and specials on a regular basis to ensure only the finest, seasonal dishes are served.
Upstairs, the pub features 10 newly-refurbished en-suite guest bedrooms which provide the perfect base for guests to Cumbria and their four legged companions. The rooms, named after Lakeland Fells, were voted for by loyal customers who have been following the redevelopment progress on the pub's Facebook page.
To celebrate the relaunch, local residents and the fire fighters who helped battle the flames were invited back to a special preview evening on 28th March by the pub's new General Manager Samantha Robinson and her new team.
Samantha Robinson, General Manager for the Queens Head, said: "It's been a long journey to get to this point and we wouldn't have been able to get here without the support of our local community. We are proud to be able to give this pub back to the people of Troutbeck and to pick up where we left off; serving a great range of cask ales, spirits, wines, beer and, of course, hearty Cumbrian food. We can't wait to welcome everyone back, muddy boots, paws and all!"
William Robinson, Managing Director of Robinsons Brewery (Pubs Division), said: "The outpouring of support from everyone in the community has been fantastic and it was a great moment to share the reopening of this historic pub with the firefighters who helped to save it. We want to thank everyone for all their help and well wishes throughout this restoration and we hope the Queens Head will continue to serve the community for many generations to come."
The Queens Head is now open daily serving award-winning cask ales, beers, spirits, wines, and food. For more information on the pub or to book a table or book a room for the evening, please visit www.queensheadtroutbeck.pub
To keep up-to-date with the Queens Head follow the pub on Facebook: www.facebook.com/queensheadtroutbeck or on Twitter @QueensTroutbeck (www.twitter.com/queenstroutbeck)