HUGE beer list revealed for Scotland's biggest beer festival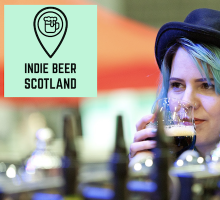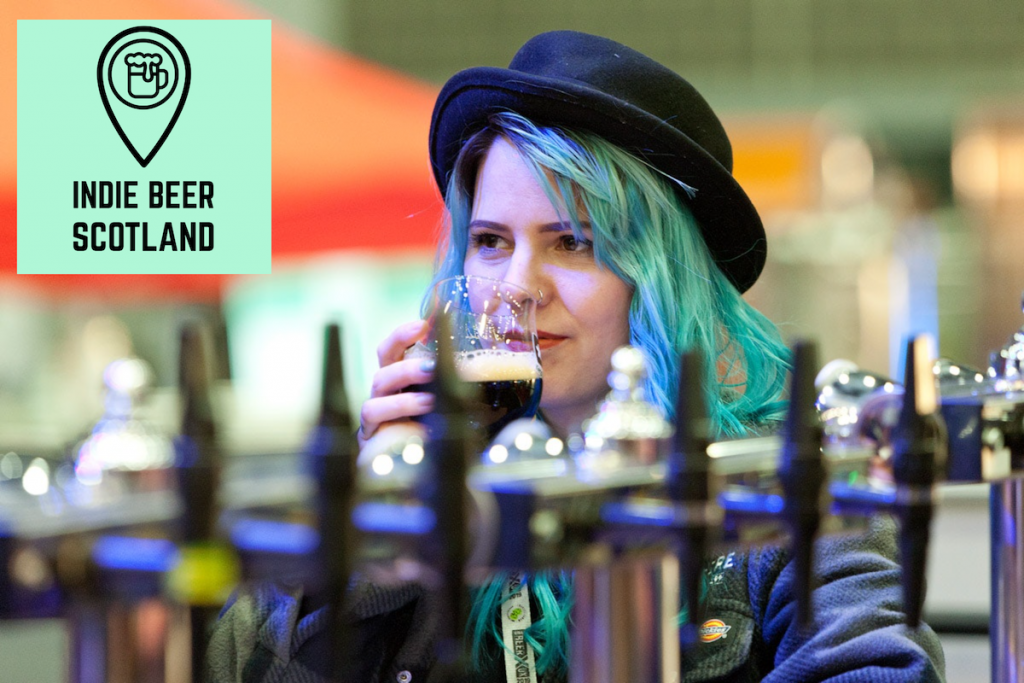 Indie Beer Scotland is set to showcase 180 different beers from 36 Scottish breweries
Scotland's biggest beer festival has today revealed its beer list, showcasing hundreds of Scotland's best beers from independent craft breweries in a huge variety of styles.
Indie Beer Scotland will have 180 different cask ales and craft keg beers pouring over two days from 36 of Scotland's best breweries; with modern pale ales, IPAs and craft lagers, as well as traditional Scottish ales, stouts and bitters available. All of the beers at the festival are also in the running to be named 'Scotland's best beer', with the SIBA Scotland Independent Beer Awards 2023 being judged prior to the festival opening to the public.
Indie Beer Scotland is organised by Scottish brewers from the not-for-profit trade association the Society of Independent Brewers. Festival organiser Fiona MacEachern, from Loch Lomond Brewery, says the beer list is the biggest offering in Scotland,
"The beer list for the 2023 beer festival is by far our biggest and most ambitious yet, with not only some of Scotland's best-known craft breweries pouring at the festival, but also some of our newest – giving festival goers the chance to try something new or opt for an old favourite."
The range across the list is truly impressive, from Fyne Ales multi-award winning 'Jarl' golden ale (3.8%), to Williams Bros Brewing Co. fruity Elderflower summer ale 'Birds & Bees' (4.3%), or even Loch Lomond's 'Lost Monster' Imperial Stout, which comes in as the festival's biggest hitter at a punchy 10.8% abv.
There are plenty of lagers available too – Harviestoun's famous 'Schiehallion' (4.8%), or Wasted Degrees Brewing's Helles Lager (4.2%) to name just two. Plus a huge range of international style beers; Moonwake's German style 'Weissbier' (5.0%), Five Kingdoms American double IPA 'The Great Escape' (7.5%), or Dog Falls Brewing Co's 'Colloidoscope' hazy pale ale, an American style beer at a more sessionable (4.3%).
Indie Beer Scotland also aims to offer great value for money, with a huge number of beers frozen at last year's prices, available from just £4 a pint.
"We've kept the price of a pint from last year for a large number of the beers on offer, and are really pleased to be able to offer £4 a pint for anything up to 4.5% in cask and keg – making beer prices really competitive for the quality on offer." Fiona added.
Indie Beer Scotland is the home of the SIBA Scotland Independent Beer Awards 2023, with judging taking place to name Scotland's very best beers prior to the festival opening to the public – making festival-goers the first to try Scotland's Official best beers, with all this year's winning beers available over the three sessions Friday to Saturday.
Indie Beer Scotland runs from Friday the 8th until Saturday 9th September 2023, Clyde Rooms at Edmiston House, Glasgow. The event is sponsored by Kegstar.
Tickets via: edmistonhouse.co.uk/en-GB/categories/clyde%20rooms
Brewery List
// 71 Brewing // Alechemy // Ardgour Ales Ltd // Barney's Beer // Beath Brewing // Bellfield Brewery // Born Brewery // Braemar Brewing Co. // Brew Toon // Broughton Brewery // Cairngorm Brewery Co // Campervan Brewery // Cross Borders Brewing // Dog Falls Brewing Co // Five Kingdoms // Fyne Ales // Glen Spean Brewing Co // Harviestoun Brewery // Innis & Gunn Brewing Co // Isle of Arran Brewery // Jump Ship Brewing // Kelburn Brewery // Loch Leven Brewery // Loch Lomond Brewery // Moonwake Beer Co. // MoR Beers // Not That California Brewing Co // SaltRock Brewing // Spey Valley Brewery // Stewart Brewing // Sulwath Brewers // Swannay Brewery // Wasted Degrees Brewing // Williams Bros Brewing Co. // Windswept Brewing Co //
Beer List: Click here
Beer prices:
All beer and cider will be priced at;
up to 4.5% = £4 pint / £2 half
4.6% – 6% = £5 pint / £2.50 half
6.1% – 7.9% = £6 pint / £3 half
8% or above = £3.50 half
Session Timings:
Friday Evening 17.30 – 22.30
Saturday Afternoon 11.30 – 16.30
Saturday Evening 17.30 – 22.30 
Festival Sponsors: Kegstar