Seaside craft brewery named best in East of England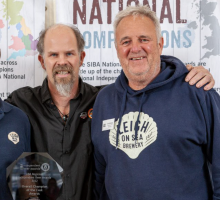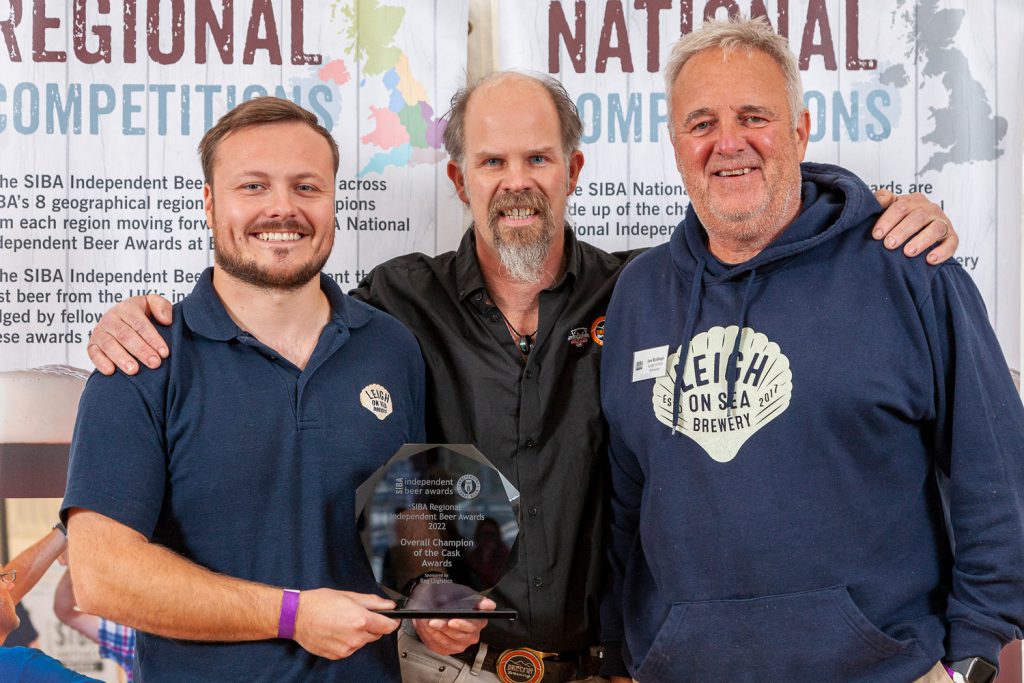 Leigh-on-Sea Brewery have taken home the overall Gold at the SIBA East Independent Beer Awards, beating brewers from across the East of England, stretching from North Lincolnshire down to Essex and Hertfordshire, as well Norfolk, Suffolk, Cambridgeshire and Bedfordshire.
It was Leigh-on-Sea's 'SS9' – a hefty 9% abv Imperial Stout with deep flavours of coffee and chocolate – that wowed the expert judges and was named the Overall Champion of the Cask. All of the category winners from the awards will now go on to battle it out at the National finals in Liverpool next year.
The prestigious awards, run by the Society of Independent Brewers (SIBA), and held at Elgood's Brewery in Wisbech prior to their beer festival, are judged by brewers and beer experts and seen very much as the brewers' choice awards in the industry.
Ian Rydings, Owner and Head Brewer at Leigh-on-Sea brewery accepted the award. "It's always been a quality beer but it's never done as well as this before, it's amazing to win. It's just so full of flavour, full of chocolate and coffee flavour that all comes from the specialty roasted malts we use, there's absolutely no additions – it's a pure stout."
Commenting on the competition was SIBA Competitions Committee Chair Buster Grant, who presented the awards,
"It was great to be back in Wisbech to judge these superb awards and the quality of entries this year was higher than ever. Huge congratulations to all of the winners and in particular Leigh-On-Sea who were named the 'best of the best' as Overall Gold Champions, with what is a really special beer. Good luck to them and all of the winners in the national finals at BeerX in Liverpool next March."
The competition took place immediately before the opening of the Elgood's Brewery Beer Festival 2022, taking place at Elgood's Brewery in Wisbech, which continued over the weekend. The festival features over 150 beers from Independent Craft Breweries and gives beer-lovers the chance to be the first to try the regions newly award-winning beers.
Full winners list: Click here
Full winners photos: Click here