Lacons launch 'Spooktacular' New Ale Phantom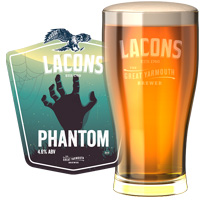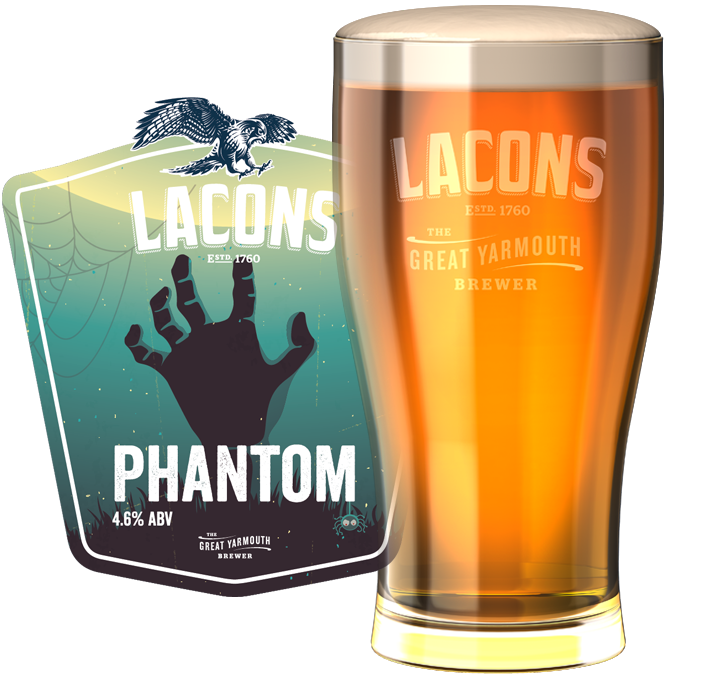 Lacons Brewery have launched a new beer in time for Hallowe'en, which will be hitting pubs from next week.
Lacons Phantom was originally brewed for Norwich Beer Festival in 2016 but after receiving so much great feedback for the ale, they decided to bring it into their seasonal calendar and make it available to pubs each year.
This year's batch of the beer has already pre-sold to so many pubs in Norfolk, Suffolk and Cambridgeshire, that another batch is in the making to supply yet more into the region.
Phantom, 4.6% ABV, is described as a "hauntingly golden" pale ale, flavour packed with "complex soul" of ripe citrus. A faint undertone of berries and apricot on the end provide a spectacular dry bitter finish.
For more information about Lacons brewery, visit their website here: https://www.lacons.co.uk/.