Derby Brewing Co increases the level of equity on offer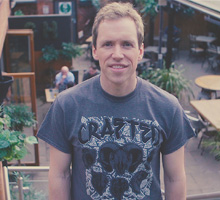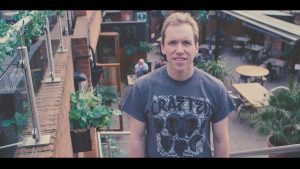 Following the announcement that Derby Brewing Co have launched a crowd funding campaign on Crowdcube, the level of interest has been overwhelming with over £125,000 invested within days of the campaign becoming live.
Speaking of the launch, director Paul Harris commented: "The support shown and positive feedback for our future ideas has been fantastic in such a short space of time but we wanted to take on board feedback from potential investors.
"Following feedback from potential investors, consultation with Crowdcube, industry peers and discussing this together as a family, we have taken the steps to alter the level of equity on offer of the company to potential investors and as such the value of the company. As a business the objective of this crowd funding round is to achieve funding to enable us to scale the business and take advantage of the huge opportunity in the real ale, craft beer and the quality venues market. As such it is important for us to offer potential investors great value as we grow together, and we do not want the potential valuation or equity on offer to be a barrier to investment and people joining #TeamDBC.
"As such we have discussed the level of equity we are happy to release for the £500,000 target, following the outlined feedback. We have all agreed to increase the equity on offer from the outlined 3.86% to 6.5% of the business, and as a result the business will subsequently be valued at £7,192,307.60 from the previous £12,459,364 valuation. We have already received over £125,000 and all current investors will receive the proportionate increase in their share of the business for no further investment.
"In addition, we have added a new reward level for those people looking to investing £500. As well as the rewards from investing £100, we're also offering a tutored beer tasting event with our award winning brewers and an annual six pack of your choice of Derby Brewing Co beer collectable from our brewery or one of our venues. This will also mean that anyone £1,000 and above will benefit from the tutored beer tasting event as well.
"We believe this offers potential investors even greater value for their investment and further strengthens the opportunity, as based on forecasts we will look to double the value of shareholders shares within three years, with all shareholders being eligible for dividends and rewards depending on their level of investment along the way.
"As a small family business we wanted to be sure that all our investors are excited to be part of #TeamDBC and feel invested in our exciting plans for the future. We have taken this bold step as on reflection and as a family the important driving factor in our crowd funding is to create a positive and passionate crowd who are excited about our next chapter as a business and not to create any unnecessary barriers. We feel the new valuation strikes the right balance and hope that potential investors will see that as a small family business we take on board feedback and look forward to a long and successful partnership with all our current and future investors."
Derby Brewing Co have lots of existing plans lined up for 2017, from launching a new range of craft, developing the existing venues and growing new ones, as well as sharing the great beers with the world.
Details of how to get involved and be part of Team DBC can be found at www.derbybrewing.co.uk/invest.
For further information please contact Paul Harris on 07714 088 666 or email pharris@derbybrewing.co.uk