Dorking Brewery double turnover following rebrand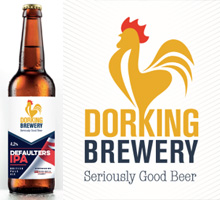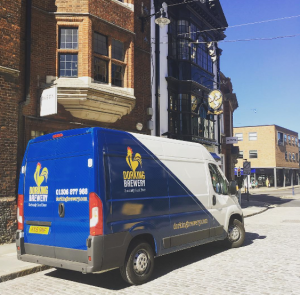 Dorking Brewery announce a doubling of turnover after a recent rebrand and new partnership with the Royal Navy. The money raised will build a new brewery based in Capel and a bespoke events vehicle to meet growing demand.
The rebrand, designed by Progression of Capel has included everything from vehicles to packaging. Tom Mahoney, Lead Brewer at Dorking Brewery said, "With the help of Progression we have a new, exciting, and fresh look for the new beers we have introduced. The feedback from customers has been great. We have seen a significant increase in sales since launching our new branding and beers."
In addition, Dorking Brewery has recently launched a partnership with the Royal Navy and Royal Marines Charity to come up with one of the first new beers for the Royal Navy in over 40 years.
Neel Singh, Managing Director of Dorking Brewery has been a reservist for the past 10 years with the Royal Navy. He has been on two tours of duty, each for a year. Most recently on board HMS BULWARK helping the migrant crisis in the Mediterranean.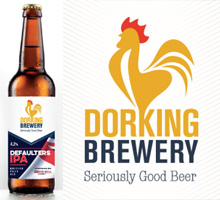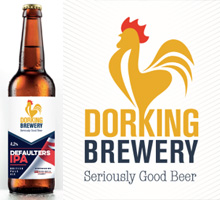 Neel said "It has been great to launch a new beer, specific for the hardships of being away from home. "Defaulters IPA" is the name given for misdemeanour crimes conducted by sailors. This could include missing duty, or perhaps partying too hard! The name has been a great success. On top of this over 5% of all sales go directly to the Royal Navy and Royal Marines Charity. This is helping to fund vital work for service personnel and their families."
Dorking Brewery is an independent brewery in the heart of Surrey. It supplies a range of beers across Cask, Can, Bottle and Keg. This year it has doubled in size and is about to embark on a major crowd funding campaign to triple capacity.
For more information please contact;
Neel Singh
Tel: 01306 877988