West Berkshire Brewery Get Ready to Launch New Brewery & Packaging Business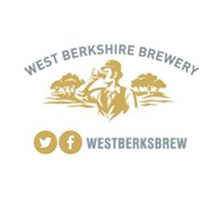 As part of a five-million-pound expansion, West Berkshire Brewery (WBB) is gearing up to launch its brand-new brewery and packaging line. Final preparations are underway and the brewery is aiming to be fully operational in their purpose built new facility by mid-August 2017.
WBB will be offering contract packaging to other brewers on their top of the range kit which can package into can, bottle, keg, and cask.
WBB can accommodate for contract packaging in volumes from 30HL to 210HL. The automated packaging line comes from well-respected industry leaders, CFT of Parma, Italy who have in the past installed lines for AB Inbev, Heineken, Camden Town and Beavertown Brewery. This high specification line has the ability to run 5000 bottles or 12000 cans per hour. All bottle label configurations are available; Front, back, wrap and neck, as well as a full can wrap option. WBB can then package beer into 4 different bottle varieties or 3 different can sizes as well as being able to rack into keg or cask. The production run can also be split so that one brew can be packed into the four different formats as required.
WBB Packaging will be providing options for customers to choose the level of finish on their beer. Investment in the equipment includes; a Westfalia centrifuge/separator, 3 stage depth filtration to 0.45 micron, and a Venturi carbonator. In addition, the brew team at WBB will be providing full product analysis for customers in their newly installed brewery laboratory.
The expansion comes after year on year growth for WBB who are now on their fourth expansion after setting up in 1995 in the back of The Pot Kiln pub in Frilsham. The latest expansion will see the brewery move into an old dairy in Yattendon, Berkshire, meters from their current site. The 36,000-square foot site has undergone huge transformation and the brewery will move to the new site by August 2017. The new brewery kit also comes from CFT and includes a 3 vessel 60HL Brewhouse consisting of Mash Kettle, Lauter Tun and Copper Whirlpool. WBB will also be opening a brewery shop, bar and café.
CEO of WBB Simon Lewis says…
"It's been a transformational few years for WBB the team can't wait to start brewing and packaging on our new kit. The Contract packaging offer is an important part of the development plans for the business and we look forward to providing offering our new customers unrivalled quality; supreme flexibility and an excellent service when it comes to packaging their beer.
Our move to the new site has been planned over the last two years and is now an imminent reality. The new brewery will bring together every aspect of our business to include the brewery and the amazing new packaging line and the site will be home to our stunning new shop with bar and café facilities"