Hogs Back celebrates hop harvest and 25th birthday Sun shines on brewer's party for local community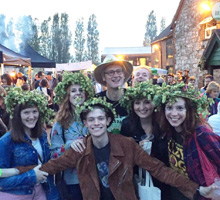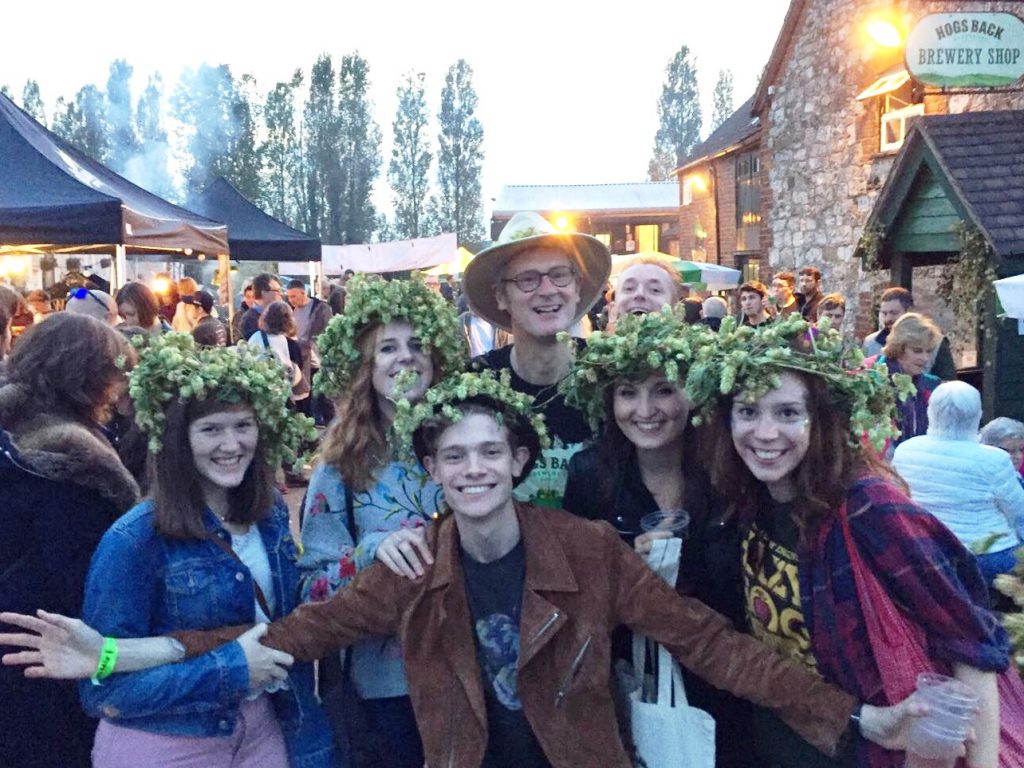 Hogs Back Brewery staged a double celebration at its brewery in Tongham, near Farnham recently, marking both its third annual hop harvest and its 25th birthday with a one-day festival attended by more than 1,000 local residents, families, friends and members of the Tongham TEA Club
Guests gathered at the brewery for a day of live music, Morris dancing, children's entertainment, freshly-cooked food and of course Hogs Back's beers, including Green TEA – a version of the brewer's flagship ale, made with fresh Surrey Fuggles hops from this year's harvest.
At the party, Hogs Back managing director Rupert Thompson also announced the brewery's support for Macmillan Cancer Support for 2017/18, presenting them with a cheque for £10,000. Hogs Back will be aim to raise at least £10,000 more for the charity over the next 12 months. The second donation of £7,500 to Mind, the company's charity of the year in 2016/17, was also announced.
Thompson said, "Our Hop Harvest party is always a fantastic event and this year's was no exception; the sun shone all day, the beer, food and food and entertainment all went down a treat and everyone had a wonderful time.
"This celebration was extra-special as we were also marking our 25th birthday, so we were delighted to welcome so many people who have supported Hogs Back over the years and contributed to the brewery's success. We wouldn't have reached this great milestone in the company's history without the enthusiasm and loyalty of many local customers, so it was great to thank them with our biggest-ever party."
He added, "We are pleased with our hop harvest this year, and we look forward to tasting Home Harvest Ale, the beer brewed using only hops from our garden, later this year."
Hogs Back will be celebrating its hop harvest again in 2018 and has already set the date for 22nd September.