Tuckers Maltings Beer Festival 2020 – Beer Menu revealed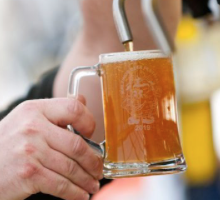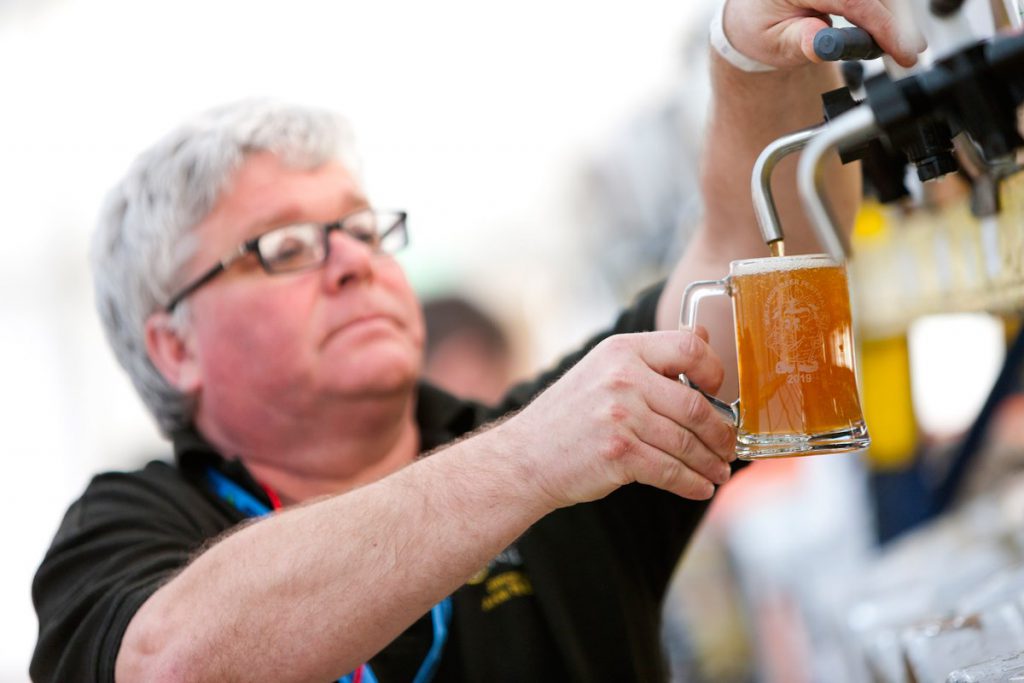 Details of the Tuckers Maltings Beer Festival 2020, including the Beer Menu have now been revealed. See below for more details.
Click here to download the Tuckers Maltings 2020 Beer Menu (4MB)
Location: Osborne Park, Newton Abbot – the playing field opposite Tuckers Maltings
Sessions:
Thursday 16th April – 5pm – 11pm – £8
Friday 17th April 11am – 11pm – £10 – but an Early Bird Discount of £2 will be given to those coming in before 4pm, so just £8 up until 4pm
Saturday 18th April 11am – 10pm (note earlier finish) – £7
Tickets:
Entry includes festival glass – £1 reduction for CAMRA members or own glass
Beer sold by tokens – 6 tokens (half pint each) – £10
Live Music:
FRIDAY
Paul Adams (EARLY EVENING)
Psychadeliphant (EVENING)
SATURDAY
Bar None (EARLY EVENING)
Last Resort (EVENING)
And even more advance notice – the dates for 2021 will be Thursday 15th April – Saturday 17th April 2021
Tuckers Maltings 2020: In memory of Pete (Fluffy) Martin
Pete Martin, 1963 – 2020
Driftwood Spars Brewery & SIBA South West Regional Director Talented Brewer and Sculptor. Greatly missed

Pete sadly passed away on 10th January after a brief stay in hospital; all are very shocked at his untimely death. Our thoughts and condolences go out to Sarah his partner, his siblings Irene, Andrew and Isabel, his many friends and all those who worked with him at Driftwood Spars.
Fluffy, as many knew him because of the garish fluffy jumpers and fleeces that he was seen in at beer festivals, was a passionate home brewer whilst in Cheltenham working in computing. A chance meeting at the St Austell Beer Festival with Louise the owner of The Driftwood Spars resulted him becoming the Head Brewer there.
Pete was also a very talented artist, sculptor and wood carver. When he tore himself away from the brewery, he could be found creating carvings from wood, stone and slate; his sculptures are to be found throughout Cornwall, perhaps the best-known ones being the pineapple at the entrance to The Eden Project and Neptune in Charlestown. Pete was always a friendly face at beer festivals, it was not unknown for him to get pleasantly oiled at them; on one occasion after the St Austell Beer Festival he was due to get the train back to Redruth and be picked up from there, however he fell asleep and ended up at Penzance, the end of the line and luckily for him Sarah drove all the way there to take him home. When he was next allowed out, it was with a label tied to his fleece 'My name is Peter Martin, please return to….'
For the last three years he had represented the South West Region on the SIBA Board and always made sure that the voice of the working brewer was heard.
The History of Tuckers Maltings Beer Festival
Tuckers Maltings opened to the public in 1991 and one of the first ideas was to hold a beer festival to give publicity to the visitor attraction. After much planning it was realised that this would not be an easy venture if it was going to be on a large scale.
Tuckers approached Carl Beeson of Summerskills Brewery to see if SIBA South-West would be interested in running a beer festival to exhibit their beers.
A committee was formed, chaired by Carl and over 20 years later it is still running. Various brewers have taken their turn to be chairman and each year the original format has been followed but with gradual changes to make improvements and to handle the increasing number of beers and customers.
There were 67 beers at the first festival and this increased year by year until there were more than 300 about five years ago. However it became clear that the more beers there were, the less space there was for customers so the number has been limited to about 280 in the last two or three years.
The festival has been helped by Teignbridge Council who allow a marquee on the park alongside the Maltings which has given extra space as the event keeps increasing in popularity.
All the beers are judged in a competition which is held on the Thursday before opening to the public. The number of classes has increased over the years and to win an award is a great help to a brewer's marketing.
The festival has always been run on a voluntary basis by the brewers, with great help from CAMRA, and provided there are always enough volunteers the future looks good for the festival to continue for many years to come.
In October 2018 Tuckers Maltings ceased production and the building was put up for sale, however organisers are continuing with the festival and in 2019 the event was held with huge success on Osborne Park outside the Maltings building. This will continue in 2020.