South West's Best Bottled and Canned Beers Revealed: Just in time for Christmas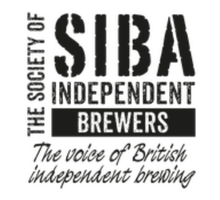 The best beers in the South West have today been revealed with the announcement of this year's winners in the SIBA Independent Beer Awards 2021 – the UK's leading beer competition judged by brewers, beer sommeliers and expert tasters. 
The winning bottled and canned beers from the South West will now go forward to fight it out with the best from across the UK in the National finals, taking place in the New Year.
Gold, Silver and Bronze prizes were awarded to breweries from across the region in a variety of beer styles; from hoppy IPAs and Pale Ales, to Lagers, Stouts and even Speciality beers featuring flavours such as Coffee, Apple and Juniper.
The SIBA Bottle & Can Independent Beer Awards 2021 are judged by a fleet of expert judges, who this year conducted the judging sessions live over Zoom, and who mark the beers on appearance, aroma, flavour, aftertaste and saleability.
Neil Walker is SIBA's Competitions Committee Chair and helped run the two-day judging, 
"The SIBA Bottle & Can Independent Beer Awards name the very best craft beers in the region, all from small independent breweries who make quality beers that are full of flavour. With medalists beating competition from across the region I'd like to say a huge congratulations to all of this year's winners as the qualirty of entries was incredibly high, and encourage anyone looking for a great tasting local beer to enjoy or gift this Christmas to give these breweries a try – you won't be disappointed."
SIBA are the voice of British independent brewing and as well as the SIBA Bottle & Can Independent Beer Awards also run Regional and National competitions for cask and keg beer – all judged by beer sommeliers, experienced beer judges and perhaps most importantly fellow brewers – making these awards very much the 'brewers choice' awards for beer in the UK.
SIBA Bottle & Can Independent Beer Awards 2021
South West Winners

British Dark Beers (4.5 to 6.4%)
| | | | | |
| --- | --- | --- | --- | --- |
| | Brewery | Product | ABV | Region |
| GOLD | Palmers Brewery | TALLY HO! | 5.5 | SW |
| SILVER | Hop Kettle Brewery | Space Cowboy | 4.7 | SW |
| BRONZE | Castle Brewery | Cornish Stuggy Stout | 4.6 | SW |
British Bitters (up to 4.4%)
| | | | | |
| --- | --- | --- | --- | --- |
| | Brewery | Product | ABV | Region |
| GOLD | Castle Brewery | Golden Gauntlet | 4.0 | SW |
| SILVER | Southbourne Ales | Headlander Bitter | 4.2 | SW |
| BRONZE | Exeter Brewery | Avocet – Devon's organic ale® | 3.9 | SW |
Premium Bitters 
| | | | | |
| --- | --- | --- | --- | --- |
| | Brewery | Product | ABV | Region |
| GOLD | Arkell's Brewery | Kingsdown | 4.8 | SW |
| SILVER | Otter Brewery Ltd | Otter Head | 5.8 | SW |
| BRONZE | Yeovil Ales | POSH IPA | 5.4 | SW |
Session IPA 
| | | | | |
| --- | --- | --- | --- | --- |
| | Brewery | Product | ABV | Region |
| GOLD | Eight Arch Brewing Co. | Square Logic | 4.2 | SW |
| SILVER | Castle Brewery | Restormel Gold | 4.1 | SW |
| BRONZE | Butcombe Brewing Co | Stateside Session IPA | 4.2 | SW |
Premium PAs 
| | | | | |
| --- | --- | --- | --- | --- |
| | Brewery | Product | ABV | Region |
| GOLD | Hop Kettle Brewery | Cosmic Shake | 4.4 | SW |
| SILVER | Southbourne Ales | Tingay's Digies | 5.0 | SW |
| BRONZE | Abbey Ales Ltd | Bath Water | 5.0 | SW |
IPA
| | | | | |
| --- | --- | --- | --- | --- |
| | Brewery | Product | ABV | Region |
| GOLD | Quantock Brewery | Unclear Progression | 6.3 | SW |
| SILVER | Eight Arch Brewing Co. | Corbel | 5.5 | SW |
| BRONZE | POWDERKEG BREWERY LTD | PKIPA | 6.0 | SW |
Imperial IPA 
| | | | | |
| --- | --- | --- | --- | --- |
| | Brewery | Product | ABV | Region |
| GOLD | Padstow Brewing Co. | Sundowner 6.0 | 6.8 | SW |
Session Lager & Pilsners
| | | | | |
| --- | --- | --- | --- | --- |
| | Brewery | Product | ABV | Region |
| GOLD | Padstow Brewing Co. | Padstow Pilsner | 4.4 | SW |
| SILVER | POWDERKEG BREWERY LTD | Harmony Helles | 4.2 | SW |
| BRONZE | Salcombe Brewery Co.  | Breeze   | 4.0 | SW |
Premium Lager & Pilsners
| | | | | |
| --- | --- | --- | --- | --- |
| | Brewery | Product | ABV | Region |
| GOLD | Cheddar Ales Ltd | Continental Drift | 5.0 | SW |
| SILVER | Ramsbury Brewery | Red Ram | 4.5 | SW |
| BRONZE | Quantock Brewery | Lager Than Life | 4.6 | SW |
Speciality Light Beers 
| | | | | |
| --- | --- | --- | --- | --- |
| | Brewery | Product | ABV | Region |
| GOLD | The Wild Beer Co Ltd | Ninkasi | 9.0 | SW |
| SILVER | Padstow Brewing Co. | Lobster Tale | 4.5 | SW |
| BRONZE | Exmoor Ales | Exile Wicked Wolf | 6.0 | SW |
Speciality Mid to Dark Beers 
| | | | | |
| --- | --- | --- | --- | --- |
| | Brewery | Product | ABV | Region |
| GOLD | Yeovil Ales | Latte Stout | 5.0 | SW |
| SILVER | POWDERKEG BREWERY LTD | Inkling | 5.0 | SW |
Strong Beers 
| | | | | |
| --- | --- | --- | --- | --- |
| | Brewery | Product | ABV | Region |
| GOLD | Driftwood Spars Brewery | Alfie's Revenge | 6.5 | SW |
| SILVER | Exmoor Ales | Exmoor Beast | 6.6 | SW |
No/Low Alcohol Beer
| | | | | |
| --- | --- | --- | --- | --- |
| | Brewery | Product | ABV | Region |
| GOLD | Butcombe Brewing Co | Goram IPA Zero | 0.5 | SW |